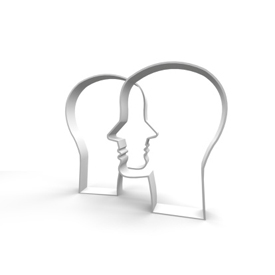 Falls, contact sports such as rugby and hockey, and motor vehicle trauma are the leading causes of concussion, a form of traumatic brain injury. At Parascak Family Chiropractic, we want to quickly address patients' concussions so that proper care can be given.
Common Concussion Symptoms
If you or your child sustained a blow to the head, it's critical to recognize some of the symptoms associated with a concussion:
Concentration difficulties
Confusion
Headaches
Memory loss
Nausea or vomiting
Ringing in ears
Sensitivity to light and noise
We Test and Never Guess
We're happy to now offer our patients Kinetisense Concussion Baseline Testing and Kinetisense Full Body 3D Functional Movement Testing.
Concussion Baseline Testing
This testing assesses balance pre-season or during the season, post-injury and throughout the recovery process. The testing objectively measures vestibular (balance) improvements. With Kinetisense testing, Dr. Brad has been able to affiliate with Lethbridge Minor Hockey and perform their concussion baseline testing.
Full Body 3D Functional Movement Testing
According to Kinetisense, their 3D Functional Movement Testing "analyzes a patient's functional capacity for work and leisure-related activities. Evaluation captures extension, flexion, and body rotation. Applications include functional capacity evaluation, gait analysis, bike fitting, and sport specific."
The markerless software program that's used is created to provide objective data on functional movements to display asymmetries in the body. The Kinetisense software automatically locks onto joints and takes a video of a patient performing actions such as an overhead squat and provides objective data on how the movement is performed.
"Since adding Kinetisense as an objective measure for posture, range of motion, functional full body movement testing and concussion baseline testing we have been able to better educate and serve our patients. Kinetisense has led me to become more advanced in my training for concussion management, and now I am Level 1 provider for shift concussion," says Dr. Brad.
Wondering if you or your child experienced a concussion? If yes, don't delay seeking treatment. Dr. Brad, our sports chiropractor for concussion management Lethbridge, wants to help you recover and get back to your life.