Meet Dr. Brad Parascak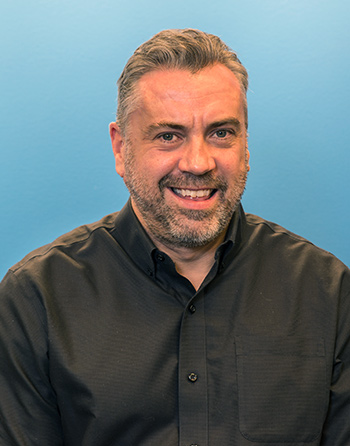 With a strong focus on creating healthy families, Lethbridge Chiropractor Dr. Brad Parascak has been serving patients in Southern Alberta since 2000.
Finding Chiropractic
As an undergraduate in Buffalo, New York, Dr. Brad played hockey on scholarship while earning his teaching degree. As a senior, contemplating a teaching career, he knew he wanted to do more to help people get well. He began researching a possible career in either physiotherapy or chiropractic.
As he learned more about each profession, he became deeply interested in the principles of chiropractic. He especially liked how the body has the ability to heal itself when damaging interference is removed.
Dr. Brad earned his chiropractic degree from Canadian Memorial Chiropractic College in Toronto. He also completed a fellowship program in Pregnancy and Pediatrics through the International Chiropractic Pediatric Association (ICPA).
Giving Children a Healthy Start
Dr. Brad is passionate about giving children a healthy start. As a child, he suffered from chronic ear infections that have left his hearing permanently impaired. He has dedicated his career to helping children avoid illnesses that may cause irreparable harm or lingering problems for them as adults.
About half our practice is made up of children and expectant moms, but we are devoted to caring for your whole family.
Treating You Like Family
Parascak Family Chiropractic is truly a family practice. We love to see families committed to improving their health. But, for Dr. Brad, family means so much more. Born and raised in Lethbridge, he wanted to come home and be with his family and take care of his friends and neighbors. Our patients are part of our family, and we wouldn't have it any other way.
When he's not seeing patients, Dr. Brad stays active with his wife Janne, daughter Tessa and son Terik. You might find him at FitBody Bootcamp gym or playing hockey or baseball.
We look forward to welcoming your family into our family! Get in touch with our office to schedule your first appointment.
---
Dr. Brad Parascak | (403) 394-9276