Services
Addressing Your Unique Needs
Every patient is different. Dr. Brad will assess your particular needs and determine the best treatment to address those needs.
Chiropractic Care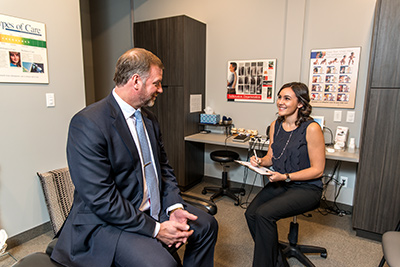 Dr. Brad commonly uses a tonal approach to care, which has a neurological focus. The goal is to optimize the functioning of the nervous system. It's all about removing stress from the nervous system, calming it down, and helping it work more effectively.
Torque Release Technique is part of this tonal-based model of care. This technique involves releasing tension in the spinal cord and is safe enough to use on patients of all ages. We also use the Insight Subluxation Station: the most advanced computerized spinal neurological assessment that includes thermography, electromyography, and heart rate variability to determine the health of your nervous system.
Corrective care may be needed to address problems with curvature of the spine. Chiropractic BioPhysics® and Thompson Technique are useful to relieve stress on the spine and the nervous system. If needed, we will also use digital X-ray technology.
We want your spine to be as healthy as possible to ensure your nervous system is supplying your body with
100% energy and vitality.
Nutrition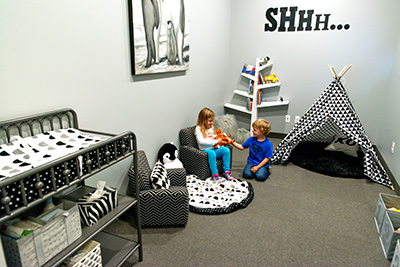 In addition to chiropractic adjustments, Dr. Brad may suggest supplementation with Isagenix® nutritional products.
Use of these nutrient-dense products can assist patients whose lifestyle issues interfere with their ability to properly hold an adjustment. Our patients often use Isagenix® products to help with weight loss, performance and energy levels
and anti-aging.
Orthotics
Parascak Family Chiropractic is also proud to offer custom orthotics from the Orthotic Group. Dr. Brad may recommend customized orthotics to help support your healing, as they can make whole body postural corrections to reduce joint shock force and decrease pain and dysfunction.
Orthotics prolong the health and life of your joints.
Sports Chiropractic
With high-impact sports, from rugby to hockey, comes the risk of concussions. At Parascak Family Chiropractic, we are highly concerned about the rise in concussions among sports participants, who are often young. That's why we are pleased to now be offering Kinetisense Concussion Baseline Testing and Kinetisense Full Body 3D Functional Movement Testing. Learn more»
Car Accidents/Whiplash
If you've been involved in an automobile accident, it's critical that you seek care right away. At Parascak Family Chiropractic, we use Kinetisense, Insight nerve scans and digital X-rays to provide the most objective data to quickly determine the diagnosis for patients. We then can devise an effective treatment plan to ensure their success in getting better long term. Learn more»
What Sets Parascak Family Chiropractic Apart
With the most advanced technology in our office, we are able to provide the best care possible to our patients that they could possibly be looking for.
We pride ourselves on our thorough new patient evaluations and detailed reports to patients. We are very clear about the problem and the solution when discussing your care. We get to the root of the problem and work to bring you quick relief.
See for yourself why our chiropractic practice is unlike any other. Get in touch with us to get started!
---
Services Parascak Family Chiropractic | (403) 394-9276