Pregnancy and Pediatric Chiropractic Care
Everyone was warm and welcoming, the office was clean and inviting. I love the back room for kids and parents! It is beautiful but as a new mom, great to see businesses giving warm convenient places to nurse and change babies." Megan T.
Caring For Your Family Like Our Family
Family wellness is extremely critical to Dr. Brad. Starting kids off healthy from their first breath, and even before birth, sets them up for better lives as adults.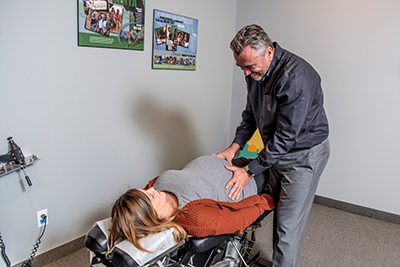 Pregnancy Care
Dr. Brad encourages women to receive chiropractic care during their pregnancies.
As the body changes during pregnancy, so do an expectant mother's needs. Dr. Brad will make your adjustments as easy and comfortable as possible. Spinal tables with pelvic drops help create additional room for growing abdomens. Special pillows and other tools help release muscle tension and make mom more comfortable.
In the third trimester, levels of a hormone called "relaxin" increase by a factor of ten. Relaxin loosens your joints to allow the pelvis to accommodate the enlarging uterus. These loose joints force the muscles of the back and pelvis to work overtime. Conditions helped by chiropractic include headaches and migraines related to changes in blood flow, carpal tunnel syndrome, rib pain and sciatica or numbness and tingling in the legs.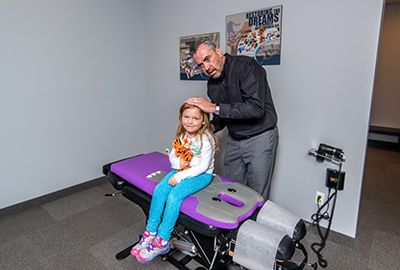 Pediatric Care
We recommend our moms to bring their newborns to the office for evaluation soon after birth.
In pediatrics, chiropractic check-ups for proper spinal alignment is important as they learn to hold their head up, sit, crawl and find ways to walk on their own. With young children it is important to teach proper posture to avoid text neck issues that can lead to headaches and general fatigue. Spinal adjustments can help adolescents with balance and mobility as they learn new activities and sports.
Get in touch with our office to learn more about how chiropractic can help!
---
Pregnancy and Pediatric Chiropractor Lethbridge | (403) 394-9276